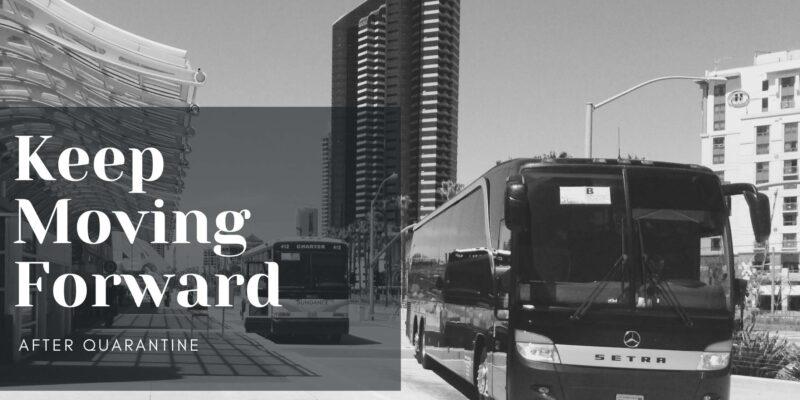 As the first half of 2021 comes to a close you can hear a collective sigh of relief across the events industry. Here, at SEAT Planners, we are so grateful for the vaccination roll-out and the opportunity to meet our clients, guests, and staff in-person again. SEAT Planners was not unique in our experience of the pandemic and faced the same hardships that others in our field did. However, with those difficulties came a resolve. A resolve to keep moving forward with a new outlook and appreciation to do the work we love and to do it better than before.
With that, we keep our focus on what's ahead. To our clients, we thank you for keeping communication open and honest with us during this time. In the future we will use our newly distinguished flexibility and adaptability to provide you any level of service you choose. SEAT Planners is capable of presenting our clients with any scenario of transportation based off of your wishes, the CDC and state's guidelines, and prioritizing the well-being of your guests.
Between implementing our "Clean SEAT" guidelines*, streamlining operations, maintaining communication between our extensive, experienced staff and vendors, and keeping our finger on the pulse of our industry; SEAT Planners is not on pause. With the upcoming and optimistically busy Autumn Convention Season we look forward to seeing you all on the ground. We'll be the ones in red.